F.H. Steinbart Co
Jump to navigation
Jump to search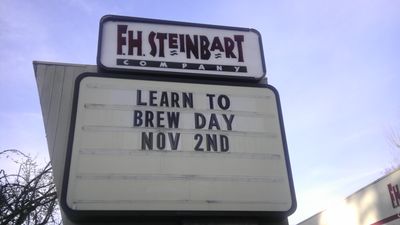 F.H. Steinbart Co Homebrew Supply Shop was established in 1918 and makes the claim as America's oldest homebrew shop.
About
Location: 234 SE 12th Ave, Portland, OR 97214
Hours:
Monday: 8:30am - 6pm
Tuesday: 8:30am - 6pm
Wednesday: 8:30am - 6pm
Thursday: 8:30am - 7pm
Friday: 8:30am - 7pm
Saturday: 9am - 4pm
Sunday: 10am - 4pm
Phone: 503-232-8793
E-Mail: info@fhsteinbart.com
The company was founded in 1918 by Frank H. Steinbart. Steinbart passed away near the end of prohibition and the store was purchased by two of his employees, Angelo Curtello and Joseph DeBenedetti.
External Links